"Flowers for the Living" Book Club Readers Guide
Info for Book Clubs
Book clubs are part of what authors live for. I'd love to connect with your club either in person, by Skype, or speaker phone.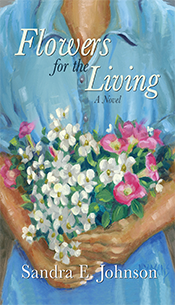 Flowers for the Living
What role does mental illness and the stigma against it play in this novel?
How are Emma and Rusty influenced by their families?
What would you have done if you were Emma after she found Marcus' note?
What kind of significant dilemmas have you been in when you had no good options to choose from?
Do you think Rusty's killing Marcus is reflective of recent controversial shootings of unarmed African-American crime suspects by white police officers? Why or why not?
What role does weather play in this novel?
Were you surprised that Emma's marriage endured? Why or why not?
How are Emma and Rusty different at the end of the novel than they were at its beginning?