About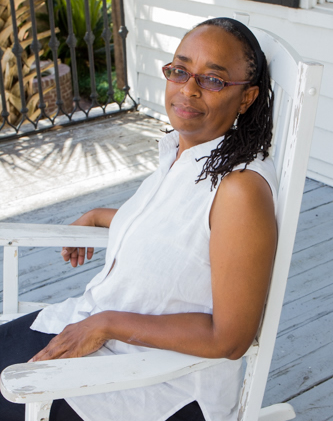 Some authors emerged from the womb knowing they wanted to be writers. Not me. While I loved reading books since childhood, it never occurred to me to write one until my late twenties when a coworker encouraged me to join the South Carolina Writers Association (SCWA). From the first meeting I attended, SCWA members cheered me on as I began to learn the craft of creative writing.
Getting accepted in 1999 as a monthly community op/ed columnist by The State, South Carolina's most widely read newspaper, inspired me, too. I tackled a wide range of topics, but the one that connected with readers the most was race relations. It was a particularly painful issue as SC grappled not only with what to do with the Confederate battle flag, which legislators put on top of the State House in 1962 to protest court-ordered school desegregation, but also how to stop an epidemic of racially motivated arsons targeting rural African-American churches.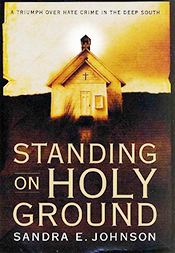 One of the first churches hit was St. John Baptist Church, only about eight miles south of the State House. My parents began volunteering in the rebuilding effort and after hearing them talk so much about the incredible people they were meeting there, I joined them. I soon learned about two women—one African-American; the other white—who risked their lives to lead an interracial group to reconstruct the historic church that had been founded by former slaves.
It quickly dawned on me that while the media attention St. John attracted had been wide, it hadn't been deep enough to truly tell the church's compelling saga that spanned many years. So I wrote it in Standing on Holy Ground: A Triumph over Hate Crime in the Deep South,which earned glowing reviews from O: The Oprah Magazine, USA Today, Southern Living, and other publications.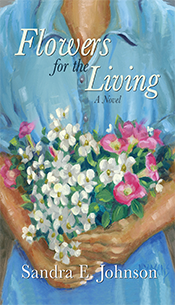 I knew I wanted my next book to be a novel to continue my exploration into the topic of race, but also highlight the important issue of depression among African-American teens. That led to Flowers for the Living in which the death of a troubled black teen unites the two most unlikely people—the boy's mother and the white cop forced to kill him. The only place they find refuge from the chaos sparked by his death is his serenely beautiful grave, and it is through halting steps there that they forge a bond that empowers them to restore their lives and heal their community.
When I completed Flowers for the Living around 2008, I had no idea that by the time I found a publisher for it eight years later, the novel would read like the latest national stories about controversial shootings of unarmed African-Americans by white police officers. The parallels between the book and the violence following Michael Brown's tragic death in Ferguson, MO, were so striking that many readers assumed I fictionalized the events in Ferguson when I hadn't a clue they would ever happen.
Flowers for the Living wasn't published when I wanted it to, but when it was needed; when we needed books to foster open, honest discussions about race, mental health, and what can unite us instead of divide us.
By the time of the novel's release in 2016, my long career as a clinical social worker led me to a job at South Carolina Department of Corrections' psychiatric facility where male inmates who were too mentally ill to be treated at any of SCDC's other prisons were sent. My nine months there were among the worst in my life. I faced constant harassment from other staff to turn a blind eye to the abuse they inflicted on the men sent to the facility for treatment.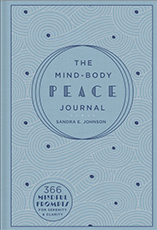 Before getting fired and filing a whistleblower lawsuit against the agency, the inmates showed me no matter how mentally ill they were, they benefited from mindfulness-based writing exercises. Through including this into their therapy, I watched them make light years of progress in comprehending their psychiatric disorders and how to better cope with them. This sparked the idea for The Mind-Body Peace Journal: 366 Mindful Prompts for Serenity & Clarity, the first of a series of self-help books that anyone can use to improve the quality of their lives.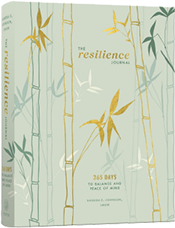 The next book in the series is The Resilience Journal: 365 Days to Balance and Peace of Mind. LikeThe Mind-Body Peace Journal, it offers daily inspirational quotes from great minds followed by insightful writing prompts. Its special focus, however, is to strengthen skills to not only overcome adversity, but to grow stronger from it.
I am also at work on another series, this one is fictional though, and follows how the breakdown of her car on a Native American reservation transforms an African-American woman who decides to create a new life there. More to come….